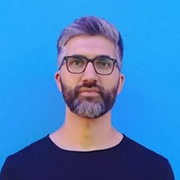 Stefano TOFFANIN
Project Coordinator
Stefano Toffanin received his PhD from the University of Padova in 2009 developing his research activity at the Institute of Nanostructured Materials of CNR (CNR-ISMN). He is a permanent researcher at the CNR-ISMN in Bologna. He is currently head of the group of organic photonics and electronics.
His main research interest is the spectroscopic investigation of light-emitting and charge-transport organic systems for use in organic nanostructured opto-electronic devices by means of non-conventional ultrafast optical probes, with special emphasis on the opto-electronic performance of field-effect transistors. He is currently focusing his research activity on organic multifunctional flexible platforms for smart applications in nanophotonics and biodiagnostics.
He is author of more than 50 papers, a monographic book and 4 international patents.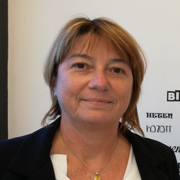 Isella VICINI
Dissemination Manager
Isella Vicini works in European Project Management since the First Framework Program (1985).
She has been  a researcher at the National Research Council – Institute of Machine Tools of Milan and a Professor at the Polytechnic of Milan and at the University of Parma at the Faculty of Mechanical Engineering for more than nine years.  She was the Coordinator of the Funded Research Team of Think3 Inc. for over 15 years.
From 2008, Isella Vicini is the Head of the European Funding Division of Warrant Group S.r.l., a business area founded that year, leading a team of 10 people.
She's the Founder and CEO of BeWarrant S.L. since 2015.